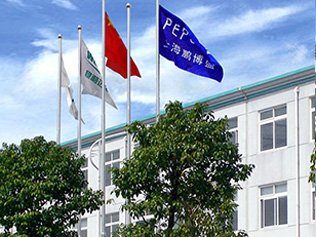 Company Timeline
1996: Shanghai Pepsen Polyurethane Co., Ltd. was initially established as manufacturer of standard shapes polyurethane products such as polyurethane sheet, polyurethane tube and rods in China.
1998: After purchasing several machining and milling equipment, Shanghai Pepsen expanded business of urethane to metal and polyurethane machining service including polyurethane roller and polyurethane wheels.
2002: We expanded our business after we purchased advanced casting machine, since then, Shanghai Pepsen is capable of fabricating custom casting molded polyurethane parts in big sizes or with volume mounds
2004: With the growth demand of custom urethane parts in China, we moved to new workshop with 3400 square meters of manufacturing floor space. Shanghai Pepsen also expanded business scope by increasing registered capital to nearly USD1, 000,000
2008: We established oversea department to start oversea business. New products polyurethane bushings or called urethane bushings are approved by over 20 customers from North America and EU who use them in tough condition.
2010: We are successfully audited by ISO and Bureau Veritas
2014: To expand PEPSEN business scope, we purchased 1.25x10 meters lathe and 2X4 meters oven., so we can meet increasing demand of big urethane wheel, long polyurethane roller and large polyurethane castings.
2015-2017: Fruitful year to Shanghai Pepsen, we are audited as qualified supplier by military industrial enterprise, biggest polycrystalline silicon manufacturer and two biggest wind power Danish company. Annual turnover exceeds USD 8 million.
Manufacturing Services
ü Open casting
ü Compression mold casting
ü Room temperature casting or low temperature casting
ü Centrifugal casting
ü Hand casting
ü Machine casting
ü TPU Extrusion
ü Injection
Why Choose Us?
ü In-house prepolymer manufacturing
ü Application specific formulations
ü Over 30 polyurethane compounds that enable us to not only meet customer high performance requirements, but offer a competitive price.
ü 20 years' experience of reverse engineering and mold design
ü Hardness ranging from Shore 5A to 98A to 80D
ü Over 30 stocked colorants and customized colors available
ü Small volume prototype projects and high volume standard OEM parts available
ü Hand casting and machine casting available
ü In House Machining Services to hold tight tolerances after casting
The Main Industries We Serve:
u Oil and Gas pipeline
u Environmental protection
u Wind power generation
u Marine and offshore
u Polycrystalline silicon
u Material Handling
u Automotive
u Punch and forming
u Ceramic
u Construction
u Agriculture
u Packaging
u Mining