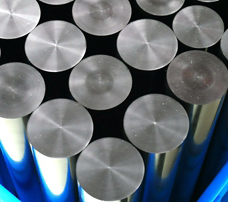 Custom and Stock Polyurethane Rubber Rod - German and Japan Material, Made In CHINA
Why is it called Polyurethane Rubber Rod?
Polyurethane is a polymer material that combined the elasticity of rubber with the toughness of metal. Polyrethane is available in a very wide hardness range (covering full range of rubber and part of plastic), it allows engineers to replace rubber, plastic and metal with it, so polyurethane rod is also called polyurethane rubber rod. However, you cannot use polyurethane in same hardness to replace rubber, contact us to know how we choose hardness for PUaccording to rubber hardness.
What are applications of Polyurethane Rubber Rod?
Polyurethane Rubber Rod is usually machined into different shapes to meet requirements below:
Spring and stripper in punching
Pressure cylinder in bulging application
Shock absorber
Bumpers, washer, seal, gasket and Spacers
Automotive suspension bushing
Sound Dampeners
Solid rollers & wheels
Roller/wheel sleeves
Machining method of polyurethane is different from rubber, plastic and metal. It's not very easy to machine polyurethane to the very fine tolerances if you are not familiar with it.
If customer has difficult to machine them, our in-house and full set machining can offer good quality with low cost.
Why Use Pepsen Polyurethane Rubber Rod?
We use material from work-famous company, other than cheaper urethane.
Raw material from Bayer and Mitsubishi ensure high-quality product, while in-house prepolymer manufacturing enables us to offer a competitive price.
We not only make economical polyurethane rubber rod, but also provide application specific polyurethane rods. By using formulation that can resist high temperature, we can meet the working temperature as high as to 150 degree C(short term 200 degree C) . Characteristics for Other formulations include very good abrasion resistance, high rebound, fatigue resistance, hydrolysis resistance, excellent dynamic mechanical properties and etc.
Online Enquiry
Custom and Stock Polyurethane Rubber Rod