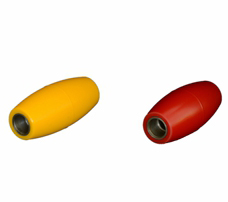 Shanghai Pepsen manufactures convex polyurethane wheel roller as per customer requirements including hardness, drawing or sketch or samples. Hardness is normally Shore 70A-50D, but can be customized as well as color.
What is convex polyurethane wheel roller?
It is also called urethane drum wheel or polyurethane coated roller for mecanum wheel. They are widely used on mecanum wheel and Omni-Directional Wheels .The wheel core could be medium steel or aluminum. The shape of core could be flat or convex. Pepsen experienced engineers can help to design and choose suitable polyurethane for you to reduce noise and save cost
What are advantages of convex PU wheel roller?
Abrasion resistance
High load capacity
Low compression set
Non marking
Longer service life
Noise abatement
Durable and reduce down time
Tough and rust free
Why you choose PEPSEN convex urethane wheel roller?
We design all convex polyurethane wheel roller and other parts using SolidWorks, or AUTOCAD. This assures all our designs will create the exact performance parts for your applications.
In-house urethane prepolymer manufacturing
Economical and high performance formulation for various industrial applications.
Hardness ranging from Shore 5A to 98A to 80D. Ester or Ether based
Over 30 stocked color options and customized colors available.
In House Machining Services to hold tight tolerances after casting.
Online Enquiry
Custom Convex Polyurethane Wheel Roller