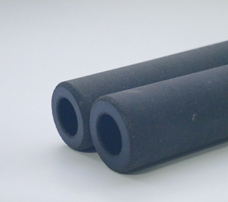 Shanghai Pepsen manufactures standard and custom slip-On polyurethane roller sleeve as per customer requirements including drawings or samples. There are over 30 color options and hardness can be customized ranging from Shore 5A-98A-80D.
What is polyurethane roller sleeve?
PEPSEN polyurethane roller sleeve can greatly increase the effectiveness of rollers.
It helps to protect surface of roller core, reduce noise significantly and provide a non-marking and abrasion resistant option for your roller conveyor needs
It also increases component life spans. These polyurethane sleeve protect your materials and products from costly transportation damage.
What are advantages of polyurethane roller sleeve?
Made of castable thermoset polyurethane which is much more durable than extruded polyurethanes.
Will not mark or scratch on coated materials or conveyed products.
Impact and shock absorption.
Oil and chemical resistant
Reduce noise significantly.
Increase traction greatly.
Excellent cut and abrasion resistance.
Many tools in stock to avoid high tooling cost.
How does polyurethane roller sleeve work?
To install roller sleeve on roller core is very easy. The inner diameter of these covers are made slightly smaller than the outer diameter of the roller cores, so it can assure tight fit. After lubricating the outer surface of the rollers with oil or other chemicals, you push the covers simply on to the rollers from one end.
Another option is to use hose clamp and air gun tool to push roller cover on the metal roller for a tight fit.
Online Enquiry
Custom Polyurethane Protective Roller Sleeve