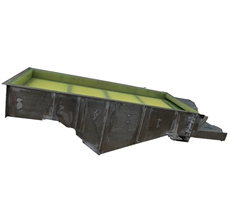 What are specifications of Polyurethane Vibration Screen?
Polyurethane vibration screen is one of key products for polycrystalline production, it is used to keep steel frame from polluting polycrystalline silicon. The polyurethane screen is molded and then installed on steel frame. Polyurethane is kind of clean and abrasion resistant material. Testings by customer's third-party laboratory proves polyurethane from PEPSEN is the cleanest one among five competitors, this assure the high purity of polycrystalline silicon.
What are the advantages of Polyurethane Vibration Screen?
Excellent abrasion resistance and long service life
Good wet/oil resistance performance
Corrosion resistance, nonflammable, poisonless and tasteless
Professional design of capability
Vibration and sound absorbing ability to avoid loud noise and the oversize on the screen panel surface not easy to be broken during the vibrating operation.
Energy saving and consumption reducing
Application of polyurethane screen
They are widely used in various industry. Mainly used in Chemical industry, abrasive material and ceramic industry, paper making industry, metallurgy and mining industry and mechanical
Online Enquiry
Custom Polyurethane Vibration Screen