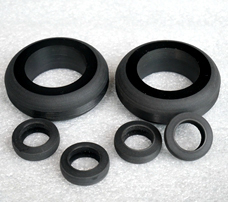 Heavy-duty Polyurethane Elastomer Down Holder Damper
Shanghai Pepsen manufactures customized PU damper for car die as per customer requirements such as hardness, drawing and working environment. Hardness is normally Shore 0A-98A,-85D but can be customized as well as color.
What is polyurethane down holder damper?
The down holder damper is made of polyester based PU which provides a new solution in pressing tools to replaces overloaded PU springs.
Sheet metal forming is widely used in the automobile die industry with quick cycling speeds. When opening the press after the pressing process, the holding screws and the actual tool are required to be protected. Due to the increasing return stroke speeds, the forces on the down holder dampers have increased significantly and the traditional springs cannot meet the needs.
What are advantages of urethane down holder damper?
Noise abatement
Impact resistance
Idea for the most difficult wear applications
Cut and tear resistance
Oil resistance,
Weather resistance and aging resistance
Superior bonding strength
Efficient work with higher cycle speeds
More design freedom when setting up new tools
Why you choose PEPSEN to make polyurethane down holder damper?
Many tools in stock, little tooling cost
Application specific formulations that meet needs for tough working conditions.
Hardness ranging from Shore 5A to 98A to 80D.
Ester or Ether based
Over 30 stocked color options and customized colors available.
Large inventory of various urethane spring and bumper