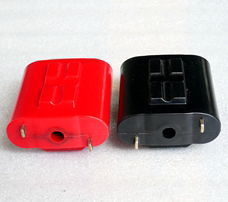 Shanghai Pepsen manufactures polyurethane engine mount inserts as per customer requirements including drawings or samples. All mounts are available with red or black color polyurethane. Hardness is normally 70A, but can also be customized as well as color.
What is polyurethane engine mount inserts?
Polyurethane engine mount inserts are widely used on engine for durability in high horsepower applications
The main function is to decrease unwanted movement and vibration.
What are advantages of PEPSEN polyurethane engine mount inserts?
Made from "application specific polyurethane" providing much better cushioning effect and much longer shelf life than rubber mounts.
Impact, tear and abrasion resistant polyurethane. Heavy duty and zinc plated metal core for corrosion resistance
Resistant to various vehicle fluids such as oils, coolants and road contaminants.
Polyurethane molded fully on metal core to reduce the risk of part separation
Easy installation
Bushings and mounts are available in over 30 colors
How does polyurethane engine mount inserts?
They reduces excess stress on car frame.
Eliminates noise, vibration and harshness.
Reduces high-frequency vibrations transferred through the vehicle frame that have harmful effects on electronic components.
Online Enquiry
Polyurethane Engine Mounts Insert