Shanghai Pepsen Polyurethane Co., Ltd. was established inthe year of 1996 and is a professional manufacturer of custom molded polyurethane raw materials.Pepsen's main business products are: polyurethane bushings, urethane bushings, custom molded polyurethane, polyurethane sheet, polyurethane parts, polyurethane wheels, polyurethane roller, urethane wheel, cast urethane parts and other custom polyurethane raw materials, and to undertake the running track project construction, which is the No. 1 market share in the domestic industry, and is exported to more than 50 countries and regions such as Southeast Asia, Europe, the Americas, and Oceania. With our strong R&D development and technical support team, advanced production lines, our custom molded polyurethane products can be found in 78 countries in the World.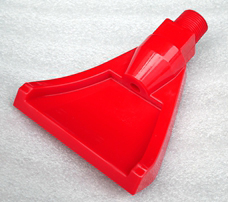 Pepsen has a first-class marketing team, professional and dedicated to serve the high-quality, custom molded polyurethane needs of global customers. The company passed the ISO international quality system certification, in line with international safety and environmental protection requirements, product quality has been widely recognized by customers. Pepsen always adhere to the development philosophy of "pragmatic innovation, the pursuit of excellence", determined to "make all people who use Pepsen custom polyurethane products better life, ", As " ten corporate culture" for the soul of all innovation and corporate sustainable development The force of development.
Shanghai Pepsen Polyurethane Co., Ltd. depends on own powerful R&D support, Professional Purchasing Team, Quality control ability and full MDI series provided. We also supply the custom polyurethane raw materials to the internal and abroad customers. We, Shanghai Pepsen Polyurethane Co., Ltd. Founded in 1996, are a leading custom molded polyurethane manufacturer in China now. Our custom polyurethane material and construction technology closely follow the world′s advanced level. With constantly efforts, Pepsen has became a well-know brand in China. And Pepsen committed to create the first the brand in custom molded polyurethane field.
Choose Pepsen, trust in Pepsen, won the glorious future!
Prev New
Next New