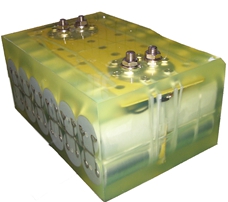 Electrical properties
The electrical insulation performance of polyurethane elastomer is better at room temperature, which is roughly equivalent to the level of chloroprene rubber and phenolic resin. Because it can be cast or thermoplastic, it is often used for filling and sealing of electrical components, cable sheath and other materials. Due to its high molecular polarity and water affinity, the electrical properties of polyurethane elastomer vary greatly with the environmental humidity, and it is not suitable for high frequency electrical materials. The electrical properties of polyurethane elastomer decrease with the increase of temperature and increase with the increase of material hardness.
Radiation resistance
In the synthesis of polymer materials, polyurethane is very good in high energy ray resistance. It still has satisfactory performance under the radiation dose of 105-106gy. However, for light or transparent elastomers, discoloration will occur under the action of radiation, similar to that observed in hot air or atmospheric aging tests.
Prev New
Next New