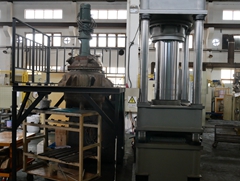 Open casting and compression casting are two main manufacturing process of polyurethane elastomer. Compression molding is frequently used for thin wall thickness parts or complicated ones. It is usually used to meet tight tolerance. Another advantage is it requires no second machining, so saves energy and labor cost. Plate vulcanizing press is the equipment for this process.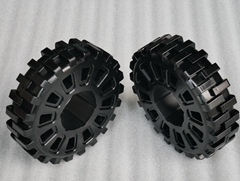 There are already 8 small to medium size plate vulcanizing press in Pepsen, this large machine as well as associated chemical reactor enable Pepsen to manufacture complicated and big parts.
With all these plate vulcanizing press, we are capable of making series of compression moulded polyurethane parts efficiently, from small to medium and big parts.
Prev New
Next New