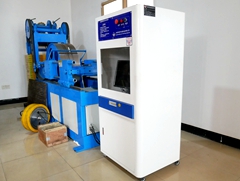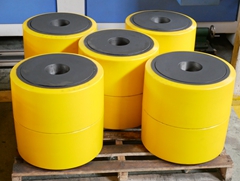 New testing equipment for polyurethane wheels
Polyurethane coated wheels are widely used in many industries where require impact and abrasion resistance. In most cases, they are key parts. To reduce down time, life span is rather important.
Life span depends on many factors such as formulation, bonding agent, bonding process, mixing process .surface treatment and hardness. The onsite working environment and working time are also critical.
Thus, it is very important to simulate the working time and environment. This testing machine is customized .The working load capacity and speed are two variables which can be adjusted. It is very helpful for PEPSEN to provide date of life span to customers.
As of this, we get the USD 400,000 order of urethane wheels from Chinese biggest railway construction cooperation.
Prev New
Next New